Bewegen Sie die Maus über die einzelen indischen Bundesstaaten bzw. Unions Territorien,
dann sehen Sie die dort offiziell gültigen Sprachen. Klicken Sie mit der linken Maustaste,
dann werden Ihnen ein paar Beispiele zu diesen Sprachen gezeigt.
Moving the mouse over every Indian State or Union Territory you are shown the officially
spoken languages there. Clicking the left mouse button you will see some examples in these
languages.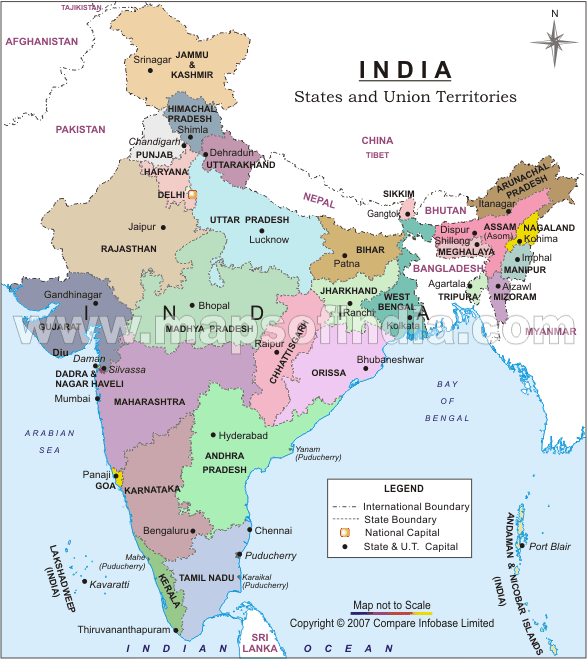 © http://www.mapsofindia.com/maps/india/india-political-map.htm